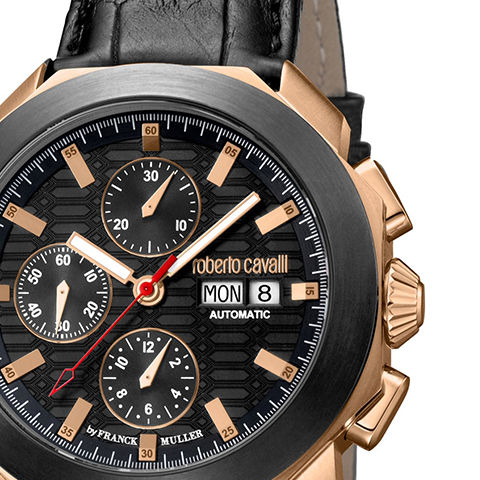 Artisanal craft with Precision excellence

Roberto Cavalli collaborates with the stylish luxury watch maker Franck Muller on a collection of high end, swiss made watches for women and men.

Sharing the passion for life, glamour and excellence this collection stands out through its distinct vision, artisanal crafts and prestigious product position. Like an evening gown, a watch tells and defines exactly the character and the state of mind of the person who wears it.

Discover and shop